AWARD WINNER - BESME
What does a "Smile" mean to you?
---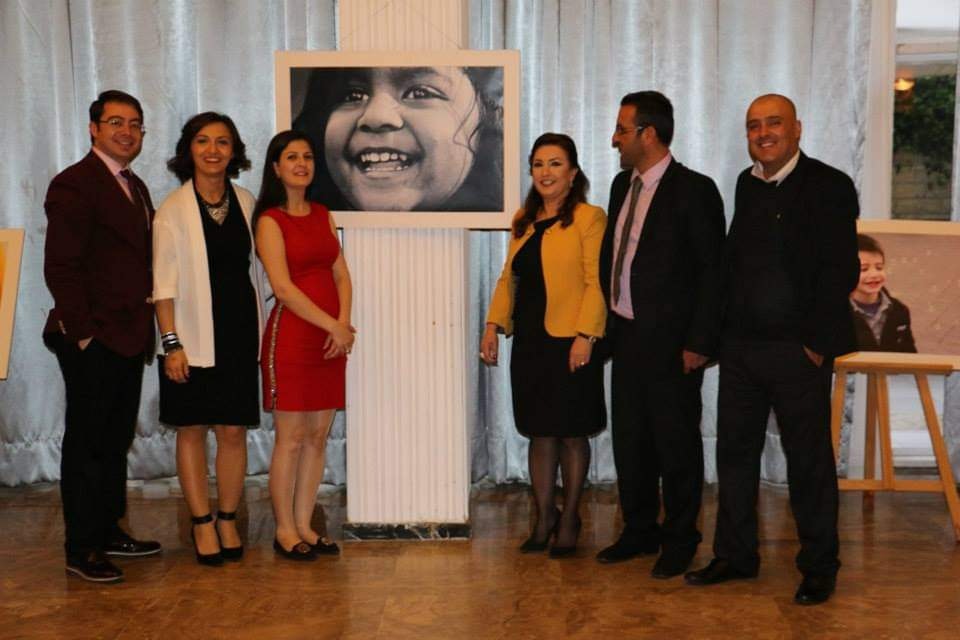 Besme Group held its opening ceremony on 14 April 2015 at Riviera Hotel with the participation of distinguished guests. The event was graced with the presence of Mr. Rafic Chlala, Advisor to the President of Lebanon, Mr. Fehmi Karami, Advisor to the Minister of Social Affairs, on behalf of His Excellency Mr. Rashid Darbas and Turkish Ambassador to Lebanon, His Excellency Mr. Süleyman İnan Özyıldız. Around 200 invitees, representing local and international NGOs in Lebanon, universities, diplomatic corps, government agencies, companies and professionals attended the ceremony, in which a brief presentation about Besme was made by Mrs. Gulshan Sağlam, the General Manager of the Group. Mrs. Sağlam talked about Besme Group's mission and vision through the projects it executed since its official registration to the Ministry on 09 September 2015. Besme presentation was followed by the speeches of Mr. Karami and Mr. Özyıldız.
In his speech Mr. Karami told that Lebanese society, especially women and children, is being supported with the presence of Besme. He also congratulated Besme in its pioneered start in giving the experts opportunity to implement their skills and knowledge in this field. He concluded that as the Ministry they are ready to work all together to draw the smiles on faces that miss it. Mr. Özyıldız stated that the official opening of Besme Group as a new international assistance organization will definitely provide an additional element to the international assistance efforts. In his closing remarks he expressed his joy for Besme Group team Mrs. Sağlam, Mr. Niyazi G. Atay and Mrs Fatma Özge Atay for their visionary approach and devotion.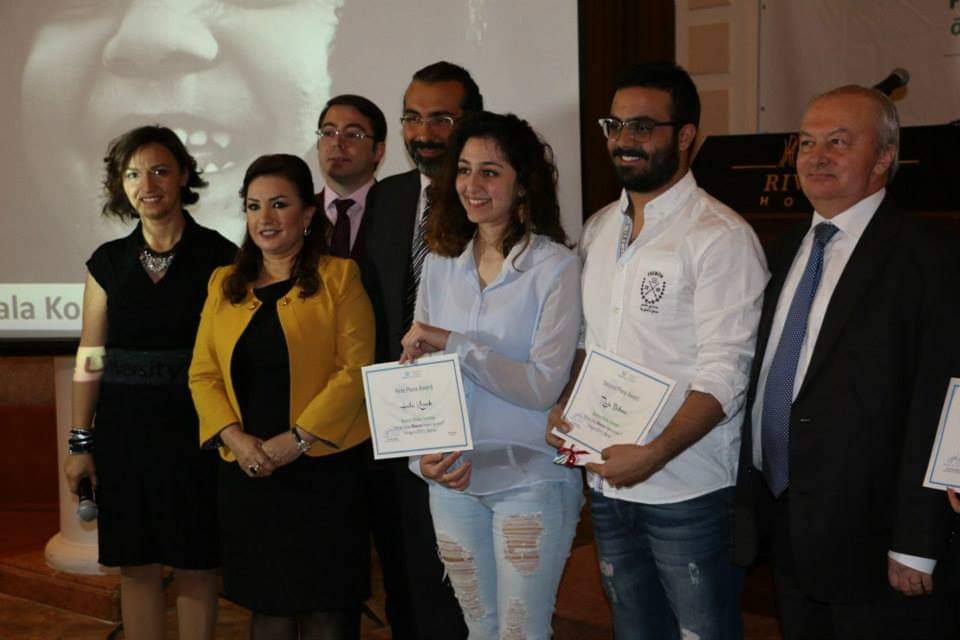 The official opening was crowned with the photo exhibition, which was drawn from the Besme Photo Contest launched in February. After a meticulous evaluation of 640 photos from 107 university students by the privileged jury members, Mr. Jamal Saidi, Dr.Salih Rifai and Dr. Rania Mouwad, selected 50 photos took their places in the exhibition. As the best five photos, including Besme Award and Jury Award, were announced, students, who were also among the invitees as being the target group Besme together with women and children, cheered happily for their friends and brought the joy of youth to the event.
The first place award was submitted to Hala Kouch from Lebanese University (LU), followed by Raja Nehme from USEK and Bitar Ayoub and from LU. The first three works were awarded 1.500, 1000 and 500 $ respectively, while Elie Gebrayel and Mirna Rohayem from USEK were awarded the photography book `The Iconic Photographs` by Steve McCurry. All 50 photos, inspirational and creative, received good reactions from invitees and photography professionals as well. Besme Group team, with the attention they received from the event, become more willing to develop effective projects to draw smiles on people's faces.
---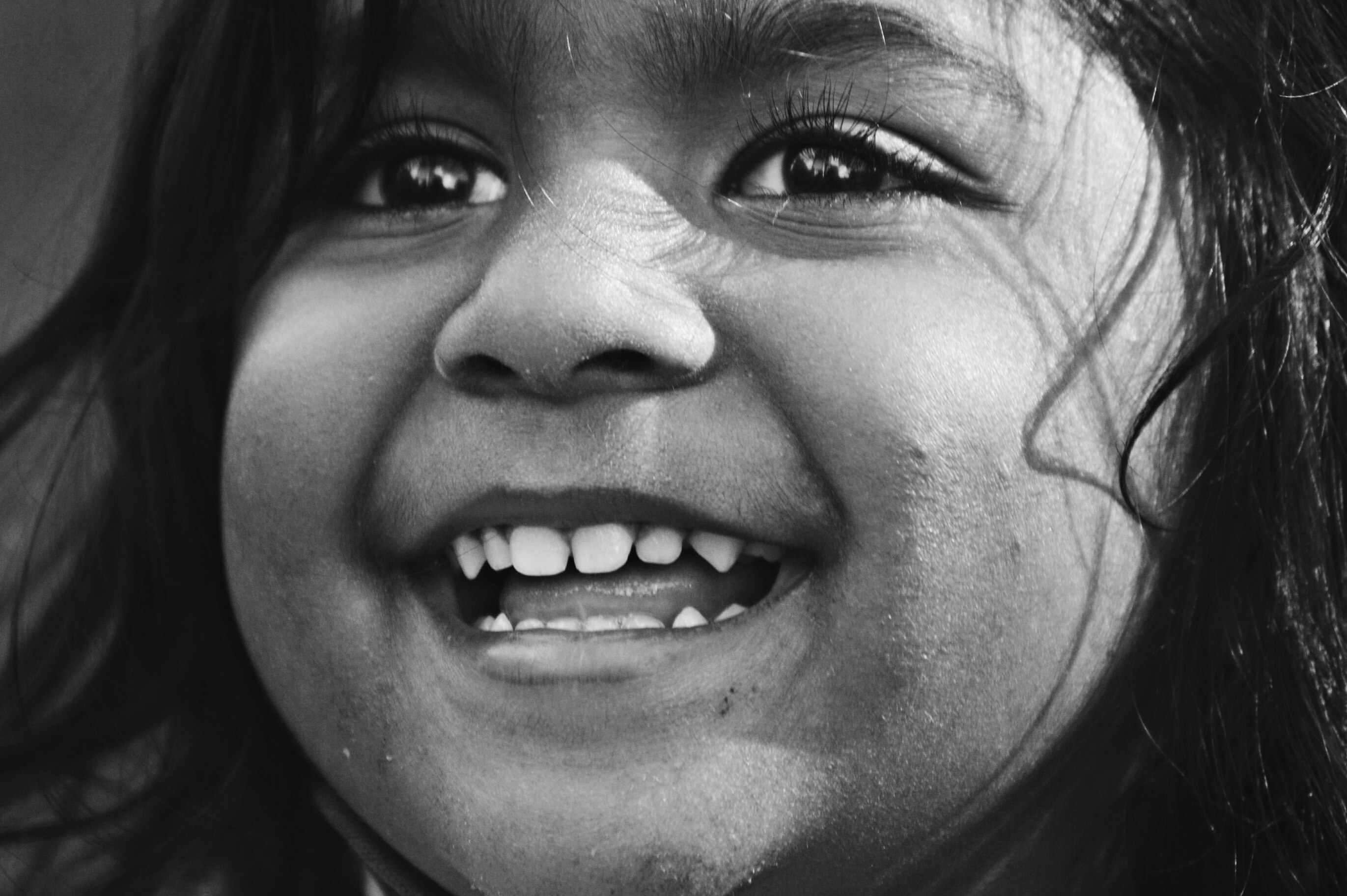 Amal - Beirut, Lebanon - 28 February, 2015

---
Story behind the picture
While preparing for this competition, I had shot several portraits of people with a happy face expression but I was not feeling satisfied just yet. I felt like the emotions conveyed were not as authentic and genuine. So I then decided to try a conceptual shoot with an Ethiopian kid my friend knew and had talked to me about. The day of the shoot had arrived, I met with the father of the little boy, he informed us that he was asleep. I waited for him to wake up and then took a couple of pictures of him. But again, I still didn't feel like I had captured "the" moment or "the" emotion I wanted.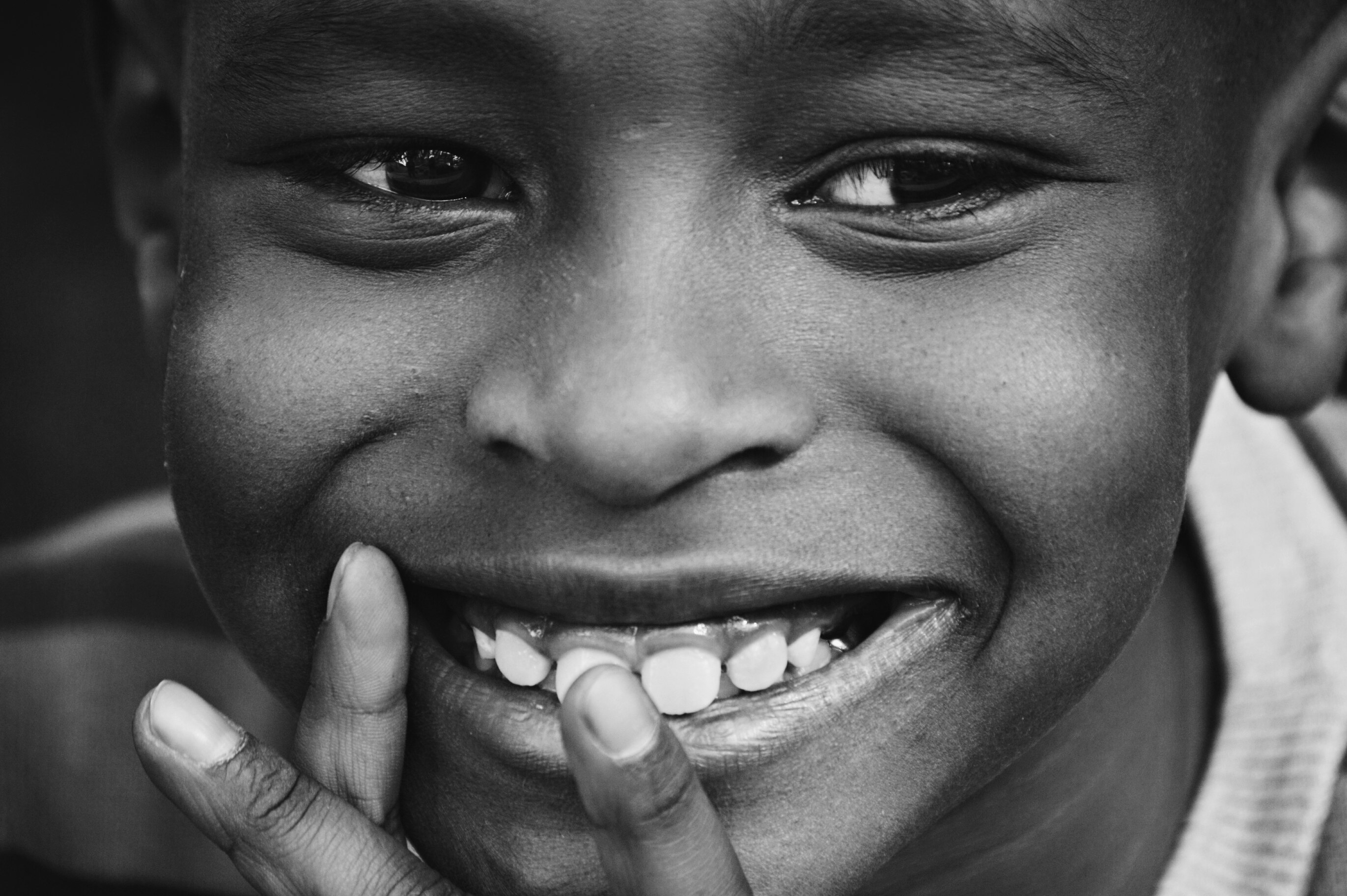 But then, while I was walking towards the car, my friend and I noticed an Indian father carrying a young girl who was extremely charismatic. Something in me just ran after him. I didn't manage to reach him on time. He had disappeared. I waited in the street where he had passed through. A couple of minutes later, I see a woman walk out with the same young girl. I directly head towards her. I had toys with me, one of which was a bubble gun. I got to chat a little with the woman who turned out to be her mother and asked for her permission to photograph her daughter.

Her name turned out to be Amal, which stands for Hope. Everything about that moment felt magical. I felt like everything literally happens for a reason. I took the bubble gun out and started playing with her. It was the first time I see the eyes of a child light up so bright with genuine happiness. At that moment everything made sense. My friend then continued shooting some bubble soap balloons while I took pictures of her chasing them around and trying to get ahold of them. She couldn't help but burst in laughter then tears of joy and happiness while playing around with them. After the shoot, we went to a park and played together there as well. Time was getting late and Amal cried so bad she didn't want us to leave.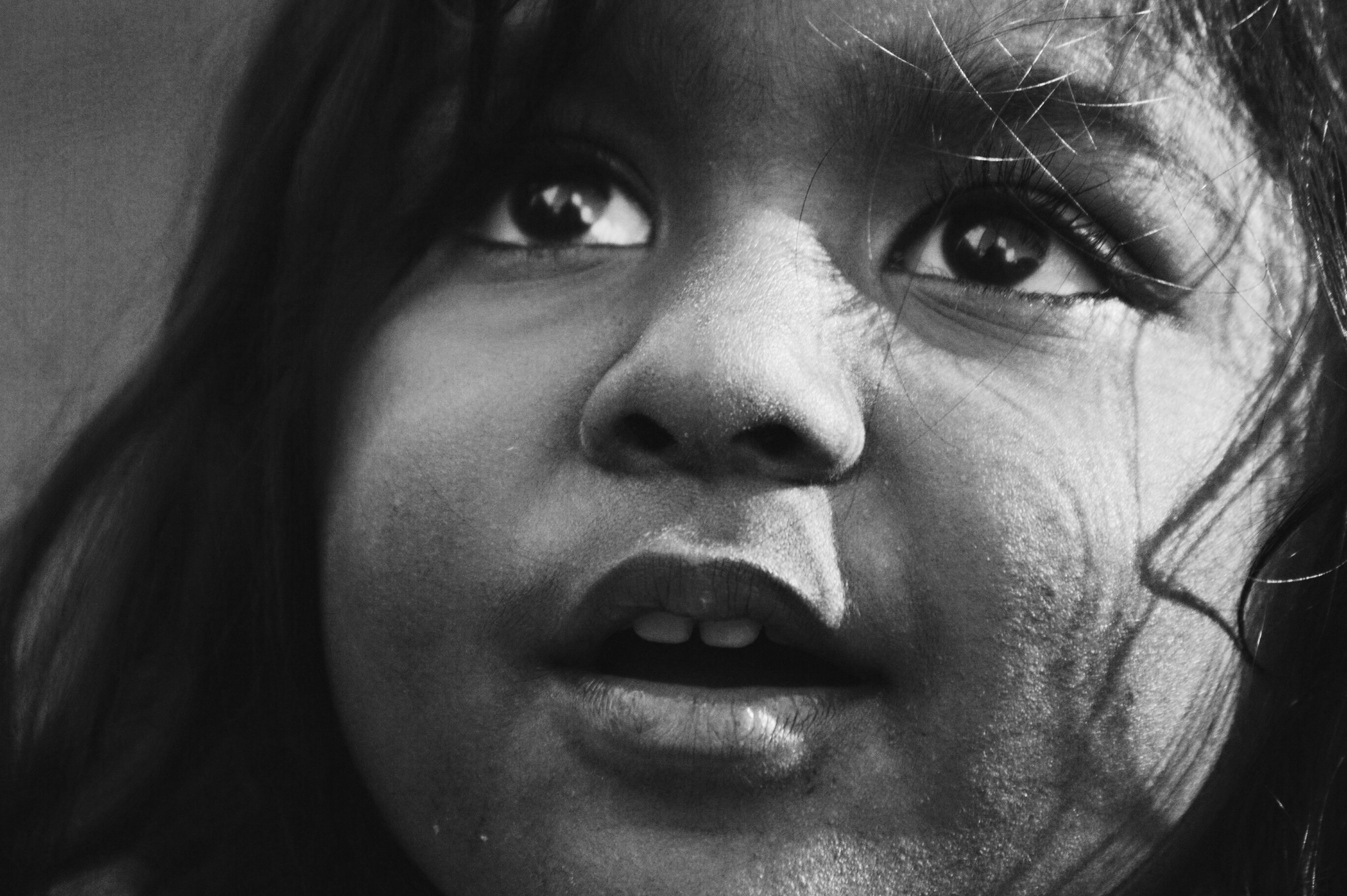 I went back to find Amal after I had won the competition to share with her a part of my happiness and gratefulness, but I had never found her again. They had moved into another building and the current security didn't have their number.
This experience was truly one of a kind. I was lucky enough to experience genuine happiness for the first time in my life through the eyes of a child who was nothing but a stranger to me that I had spent only 3 hours with. I was able to capture that both visually and sentimentally I believe because her emotions were so true. I am delighted to have followed my gut feeling and waited. It was a beautiful coincidence in my opinion that was bound to happen. If I had not waited for the little boy to wake up, I might have never met Amal. If I might have not turned around and observed with open senses everything around me, I might have not paid attention to the father walking in the tight street with his daughter back home. Sometimes we plan for something so meticulously but then life happens. Something even better turns out to occur when we leave room for improvisation. I like to call it the "Magic of Life".